Are you looking for an alternative to Zapier?
Zapier is a great workflow automation tool and the one that many people will try first, but it may not suit everyone. In this post I will provide a summary of it and 5 of the top competitors to help you decide if you want to investigate them further. They all have their place in the automation space and I know you will find one that meets your needs whether that is budget, functionality or ease of use.
Zapier is a very user friendly cloud based automation platform that allows you to connect over 2000 applications. With Zapier you connect apps in order to automate tasks without the need to code or have a developer build a specific solution. They also provide hundreds of ready made recipes or templates to get you started.
You can connect over 2000 popular applications, social media and email systems. It connects these using a simple front end and gives you the ability to pass data between those apps in a workflow that you set for it. You set up Zapier to watch for a Tigger event and when that event occurs it carries out an Action or Actions that you have set for it.
In addition to Trigger and Action steps there is also the ability to set up filters and conditional paths for more complex automations.
One of the main reasons people love Zapier is because of the thousands of connectors that are possible and because of the simple drag and drop interface. It is suitable for anyone, whether you are new to automation and automating just a few tasks or you have been automating for some time.
Features
More than 2000 apps.
Simple visual editor.
Folders for easy organisation.
Task history for troubleshooting.
Cost
A free plan is available for very simple automations.
Paid plans start at $19.99/m for 750 tasks a month and some additional features such as such as filters, formatters and multi step workflows.
Further plans offering even more tasks and more advanced features such as conditional logic start at $49.99/m.
Simple to understand video course, which will give you the knowledge you need to begin setting up automations for your own business .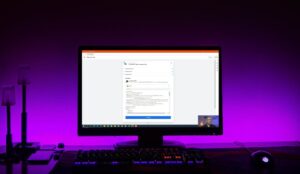 Which is the best Zapier alternative
Integromat is a very powerful tool that allows you to connect hundreds of apps. It has a large number of built-in functions and abilities making it particularly useful for complex scenarios. Like all of the products in this review Intergromat is a no-code builder where you can create your workflows with just a few clicks.
It supports over 500 applications and you can have a view the complete list on their website below. The free version allows you to check for events every 15 mins. In the premium versions, you can decrease that to 1 minute.
The learning curve for integromat is likely to be steeper than with Zapier, but even if you are non-technical, you will soon manage to create the workflows you want using it. One particularly useful aspect of the platform is an extremely helpful flow visualisation tool which helps greatly when checking your work.
Integromat has excellent error management capabilities and has some very useful tools for filtering and routing of your sequences. These are very powerful and allow for the creation of some very complex automations and this makes it a very capable Zapier alternative.
Key Features
Detailed information available about each execution.
Powerful functions.
Built-in routers let you duplicate processed data easily.
Built-in iterators and aggregators that allow you to split or combine data so that it can be processed more easily.
Cost
There is a free version where you can set 1000 operations.
The pricing for the premium plan starts at $9/m and offers up to 10,000 operations.
Pros
Watch how your automations flow in real time.
Excellent error and flow checking capabilities.
Powerful routing options.
Over 1500 scenario templates
Allows the building of very complex multi app workflows.
Generous free plan.
Cons
Steeper learning curve than some others.
Documentation could be better.
2. Microsoft Power Automate (formerly Flow)
Microsoft also offers a tool for automation – Power Automate which until recently was known as Flow. It is part of the Microsoft 365 environment. It integrates directly with your favorite apps such as Outlook, Team, Sharepoint & OneDrive although it does have connectors for many more cloud based platforms. The user experience is similar to other Microsoft apps so will be fairly intuitive for most.
This tool is aimed mainly at Enterprise and is best suited for automating Microsoft applications. While there are connectors for other 3rd party apps there are some big names that are not available such as Xero, Active Campaign and AirTable. However if you are a Microsoft user and the programs you use are available then it is a very capable tool.
Key Features
Seamlessly integrates with all Microsoft 365 apps.
Hundreds of workflow templates.
Support for guest users in flows.
Approval process control.
Cost
Licensed per user. Prices start at $15/m.
Microsoft 365 subscribers have flow included.
Pros
Integrates with Microsoft 365 suite making the tool ideally suited to Microsoft users.
Great for approval process workflows.
Familiar Microsoft user experience.
Cons
Predominantly suited to Microsoft users.
Initially steep learning curve.
Fewer 3rd party connectors than others.
No free version available (free trial is available).
If you are looking for a simple integration platform for marketing  or automated social campaigns, Pabbly Connect is well worth a look. It connects with over 400 systems including CRM, Marketing apps, Accounting, Email, etc. While the options and integrations may not be as complete as others in this list, it is still a very capable tool for simpler automations and may well suit many small businesses.
The pricing model is very simple and unlike other competitors in this list; all functionality is available at all levels, the only difference is the number of processes that can be run. This is extremely useful if you want to test it out for a few months before moving up a level.
Pabbly also provides other products to help run your business such as Email Marketing, Subscription Billing and Form Building. Used in conjunction with Pabbly Connect these could really enhance the capabilities of the platform.
Key Features
Unlimited automation workflows.
Filters and formatting.
Path routers and multi-step calls.
5 Minute Interval.
Cost
Free plan allows you to automate 100 operations a month.
Starter plan is $15/m (annual payment) and allows 12,000 automated tasks a month.
Rookie plan is $25/m (annual payment) and allows 50,000 a month.
Advance plan begins at $39/m (annual payment) and 80,000 a month.
Pros
Simple pricing structure with all elements available in all plans.
The basic plan has 12,000 actions a month. This is enough for most small businesses.
User friendly editor.
Cons
Small number of integrations could be an issue for some.
Fairly new product, so some planned tools are not yet available.
Automate.io, like the other solutions in this list, allows the user to streamline business processes by creating workflow automation. It's a tool that focuses more on quality rather than quantity. At this time there are only around 120 connectors which could be a showstopper if the systems you use are not included. Having said that, in common with the other products, it does provide Rest API and Webhook functionality for connecting to other cloud based systems.
Automate.io has a intuitive interface which makes it very easy to use and by using conditional steps you can integrate several web apps and link them together for more complex workflows. One aspect is particularly welcome and that is that the maximum wait between data checks is only 5 minutess as opposed to others that have up to 15 mins wait depending on the plan.
This is a good tool, but compared to others the pricing plan is expensive and is likely to put off some new users. This is made more likely by the limited number of connections currently available.
Key Features
Simple and intuitive.
Secure & reliable.
Formatter & time delay functions.
Logic functions.
Cost
Free plan allows 300 processes per month with a data check interval of 5 minutes.
The paid plans start at $49/m with 10,000 actions and 2 mins checking interval.
Last but not least we have Integrately. Integrately promotes itself as a "1 click" tool and provides a very simple editor which simply generates all the steps you require to create your required workflow. All you then need to do is tell it what information to use through a very simple wizard. You can of course still create custom automations if the automation you want is not available as a "1 Click" template. All the common automation functionality, such as filtering, logic functions and branches, are available in all but the free version. Integrately currently supports more than 200 apps and if your favorite app is not on the list, you can request an integration.
As a fairly new product the development team are still adding capabilities so it will be interesting to see how it develops over time.
The pricing is based on tasks and is currently cheaper than other platforms but the lack of integrated apps may mean the programs you use are not included just yet making it less suitable for you. A generous 3 month free trial is, however, available which would allow plenty of time to check it out to see if it meets your needs.
Key Features
Conditional steps.
Branches.
Filters.
Premium support.
Cost
Free plan allows 200 actions per month with a data check interval of 5 minutes, no filtering etc.
The paid plans, which include all available capabilities, start at $15/m with 3,500 operations and a 5 minute checking interval.
As you can see there is a wide range of great Zapier alternatives.
Whether you are looking for something cheaper, easier to learn or something more complex; there is something for everyone.
Almost all have a free option so that you can try them out before committing to your favourite.
Access 10 Simple Automations you can use in your business today.
Discover how to recover the time lost doing repetitive, mundane tasks…
Spend time growing your business rather than just working in it.